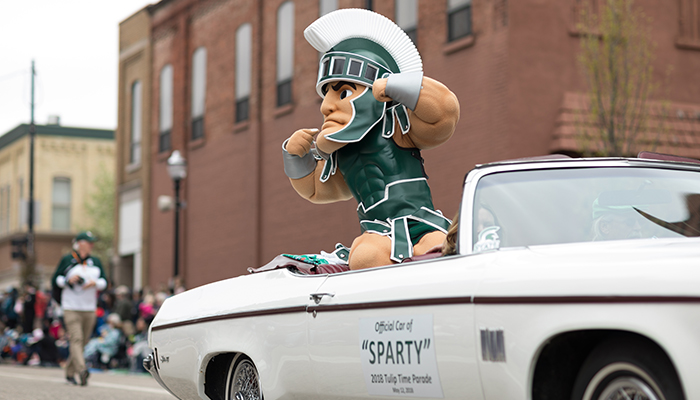 Friendships are critical to meaningful scholarship. In fact, they're sometimes the source of the most groundbreaking and successful ideas. (Just think about Marx and Engels!) One of the most straightforward ways we can build new friendships is through partying...at least when humanity isn't grappling with a global pandemic. Here, we present a nostalgic map for grad students at Michigan State University who've found places where friendships could grow with the help of intoxicating (or intoxicated) conversations, conversations interrupted by occasional dance and revelry, or all of those things at the same time.

Not every young scholar has the same amount of party-driven spirit. There're both apollonian and dionysian scholars. Considering that, we're presenting here three types of sites that grad students visited before the Age of COVID-19 according to how apollonian or dionysian they felt. For those without much love for loud music or alcohol consumption, we refer places for decent academic friendships (represented by coffee cups). For those looking to know their peers a little bit better after some "spirit boosting" with loud music and drinking, we offer places for insane academic friendships (represented by glasses of beer). Finally, for those rare scholar-dionysian souls who explored things that they probably shouldn't have explored with their peers, we cautiously denote no guarantees kinds of places (represented by skulls).

We hope this map helps you remember how you grew your scholarly friendships while showing you where to build (or not build) new ones when the pandemic is over.